School readers needed!!!! ALWAYS!!!
School readers needed!!!! ALWAYS!!!
3 February 2017 (by admin)
Calling All Parents and Carers….URGENT REQUEST Do you have a morning or an afternoon to spare once a week? Would you like to come in and listen to readers in school? If so, we would be delighted to hear from you!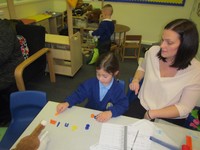 We already have a group of dedicated parents who give up some regular time through the week to help in school in some capacity; we are all eternally grateful for their continuous efforts. We want all of our children to be strong, fluent readers who enjoy reading for pleasure, and any time you give helping is invaluable in helping them fulfil their potential. We consider the consolidation of reading skills by sitting with an adult is a crucial part of improving reading standards in our children. That is why parent readers are absolutely critical. If you would like to offer some time once a week hearing our children read you can either contact us directly at school by calling in, sending a letter or phoning us. We will be delighted to speak to you. Please consider coming in and helping out. Your help would be gratefully welcomed.